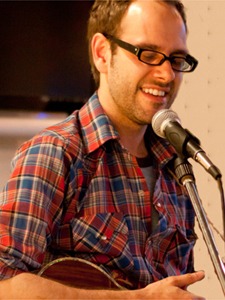 Dear Eco Songwriters,
To co-write with me, add one or more lyrical or musical suggestions for a song I am working on. Feel free to radically re-write a whole song if you want too. If I think your lyrics or music ideas are groovy and that it works for the song, we can decide whether to co-write together over the web, by phone or in person.
Most of my songs are written to benefit our exquisite planet. The chance that any of my songs will make money is super low. However — if by chance a song makes money — at least 51% of the royalties and profits I receive will be used to fund ecological projects
I am working on at XOEarth.org.
Also, co-writers will be entered in my XOEarth's EcoLotto for a chance to win $4444, $444 or $44 if they have substantially helped me on a song.
I will be happy to give part of the copyright of a song to any co-writer that helps alot in the writing of the song. I will also be happy to include the names of all substantial contributors and co-writers in the CD or download credits. I guess I have to to say here that I am the one who decides if and how much of the copyright goes to the co-writers who help me write the song.
In any case, I am very, very thankful for any contributions of your talent and time to a song!
So be bold and help co-write my songs by changing any of the lyrics. Add your lyric ideas and sound files as a comment or email me.
For all the life, Stele Ely
XOEarth.org
72O. 34O. 8O8O