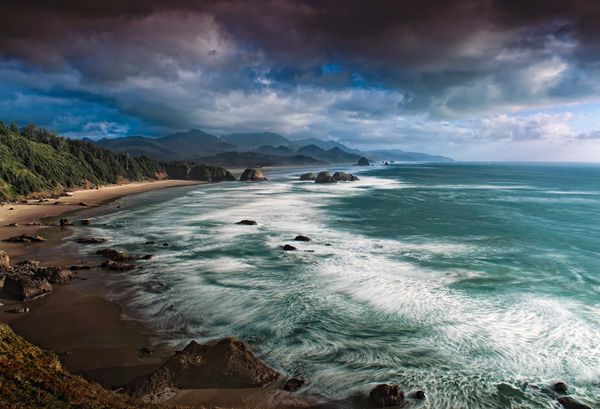 reduce, reuse recycle to show our caritas
so tender hearts can celebrate everywhere
for when our fields are free of toxicity
there's less adhd, bipolar, less asthma, cancer,
we gotta think of the future
we gotta make it last, last, with our
intro: caritas, caritas, caritas, caritas
the world's calling all of us
to go deep and find our caritas
caritas, caritas, caritas, caritas
the planet's calling all of us
to go deep and find our caritas
: ideas for 2nd verse :
reduce, reuse recycle to show our caritas
so bodies and minds can dance and play
in a gentle weather and happy climate
with less floods, heat waves, less droughts, hurricanes
we gotta think of the future
we gotta make it last, last, with our
caritas, caritas, caritas, caritas
the world's calling all of us
to go deep and find our caritas
: ideas for 3rd verse :
reduce, reuse recycle to show our caritas
even if you have to walk across the street
or get a box and put on the bus to
even if you have to dig it out of the trash
we gotta think of the future
we gotta make it last, last, with our
caritas, caritas, caritas, caritas,
the planet's calling on all of us
to dig deep and find our caritas
Caritas /stele c12
---
Resources:
GreenHearted Blog
Excerpts: If we don't make the solutions look, smell and taste incredibly delicious (and cheap and available), I guess it doesn't make sense to wake people up. They'll just get cranky with us! So, into the kitchen with us, fellow climate change activists. Let's get cooking together.
I believe that compassion will be what saves us … compassion for all those who are the most vulnerable to the impacts of global warming, compassion for our children, compassion for all the children of all species, compassion for the rest of Nature.
---
Bliss & Growth: spiritual approach to politics, economy, education, health and environment
Here's a Buddhist answer to climate challenge. In the present context, Buddhism and Buddhists world over can help spread the ideals as enshrined in Buddhist philosophy to create awareness among all the beings towards their natural surroundings including tress and animals. The self-realization and ecological concerns cannot be isolated in a sensitive and aware human being. To have a heightened sense of oneness with one's surrounding—the trees, rivers, mountains, forests, birds, animals, fish—is the response which Buddhism could effectively awaken with its inherent ideals of simple life and compassion. A sense of duty towards society and natural world has to be created in living an ecologically sound way of life. An enlightened self-interest can motivate us to care for nature as Zen master Thich Nhat Hanh maintains:
7 Ibid., p.78. We classify other animals and living beings as nature, acting as if we ourselves are not part of it. Then we pose the question "How should we deal with nature?" We should deal with nature the way we should deal with ourselves; we should not harm nature… Human beings and nature are inseparable.
---
Dalai Lama / Spirituality and Nature / dalailama.com
Excerpt: I think you came here with some expectation, but essentially I've nothing to offer you. Simply, I'll try to share some of my own experiences and my views. You see, taking care of the planet is nothing special, nothing sacred, and nothing holy. It is something like taking care of our own house. We have no other planet or house except this one. Although there are a lot of disturbances and problems, this is our only alternative. We can't go to other planets. For example, take the moon; it looks or appears beautiful from a distance bur if you go there and settle there it is horrible. This is what I think. So you see, our blue planet is much better and happier. So, therefore, we have to care of our- own place or house or planet.
After all, the human being is a social animal. I often tell my friends that they have no need to study philosophy, these professional, complicated subjects. By simply looking at these innocent animals, insects, ants, bees, etc., quite often I develop some kind of respect for them. How? Because they have no religion, no constitution, no police force, nothing. But they live in harmony through the natural law of existence or nature's law or system.
---
On Holy Ground – Queensland
"Pope John Paul II, who in a remarkably consistent series of statements on the environment, has passionately promoted 'Ecological Conversion' as the norm for all Catholics.
If such a conversion was to become a reality among the one billion Catholics of the world, think what a difference it would make to the well-being of the world, now and in the future…
But passion for the environment will not be maintained unless we are plugged into Christ through scripture, prayer and the sacraments of the church.
As a Christian, concern about the environment must be linked to faith.
We can express that concern as simply as by the careful use of power or water in our schools and homes, or as powerfully as by ensuring that the magnificent Barrier Reef off our Queensland coastland is protected for the benefit of the entire planet."
Address by Archbishop John Bathersby at the Queensland Launch of Catholic Earthcare Australia at Marymount College, Burleigh Waters, June 5, 2003

---
Green Spirituality and the Environment :
Green religion now applies to generally all religious groups worldwide, though again the biggest challenge is not about whether or not to go green, but putting aside religious differences and joining forces with a common goal to care properly for the planet. In most religions, the belief that a higher being or creator made everything, including us, allowed us to be the caretakers of the planet and use it, is commonplace. However, even within each religion, binding together this concept with green social responsibility and ethics is challenging. For as many religious interpretations that there are, there are equally if not more views on how to incorporate the spiritual side into going green. Ironically, some see such eco friendly spirituality as being a remnant of ancient times and more paganistic religions where planet, plants, rocks and animals were given some small or larger spiritual significance. It is a major barrier that in some ways is one of the main contributors to the issues faced by those seeking green living through their religious beliefs. Worse though, some religious and spiritual people still maintain a hierarchy of which religion is more spiritual, good or environmentally conscious or even has been afforded that right by our creator.
---
The Green Gospel: A spiritual perspective about caring for the Earth
Excerpt: Why are going green and global warming messages excluded from most churches and religious institutions during worship services? Messages defending the health of our planet are rarely preached or taught. Our pastors, preachers, priests, religious teachers and spiritual leaders will remind people not to defile the sanctuary by leaving trash on the floor or writing on books because the building is sacred; and though understandable; it's a building made by man. The Earth is a building designed by the Creator Himself; is that any less important? Going green is not only a moral issue, but more importantly, a spiritual one.
---
Spirituality Means to Take Care of this Beautiful Living Planet:::
Now the world is frequently referred to as a global village however, as a global community we have a long, long way to go before we become a peaceful and integrated 'village'. In this modern civilisation, humanity suffers in four ways.
1. Environmentally. Environmental pollution is a huge problem throughout the world. It is not limited to any one location, we are all affected.
2. Immigration Challenges. One of the modern world's greatest global challenges.
3. Unemployment. A problem of subsistence.
4. Water. Problems of water scarcity, sanitation and access increase every year.
These problems are all created by humans, due to the modern way of living, the modern way of education, and the modern way of thinking. Our entire global system is wrong. The problem is largely associated with one common expression: "I don't care". As well as, "I don't want to do that any more." "It's not my duty." "I don't care about others…" and so on. But we must not break our relationship with others or with nature, for human life is about learning and understanding the value of relationships. ::: via yogaindailylife.org

---
Artists:: A vid, art or dance for this song would be nice.
Musicians:: Tweak and record your version and we will promote it here.
Fans:: Share and sponsor this song.
Donate to support a better version and recording of this song. $44 or more gets you a partial copyright of this song and certificate.