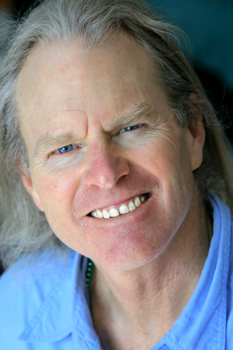 Whether you are an Earth Warrior cheering on your friends to take environmental actions, or you are working on a communications project for an Environmental Organization, my quick pro bono XOEarth Public Relations [XOEPR] perspectives can help you refine key motivating elements — Passion, Wit, Intrigue, Ego and Survival — within your projects and messages.
In either the development of a concept from the ground up or by firing up one of my quick perspectives, my goal is to assist environmental organizations and eco peeps in the creation of masterfully developed communications that results in a higher level of ecological activism.

XOEarth PR's GUIDING ELEMENTS ::
1/ EGO + EMOTION. Consumeristic advertising and publicity almost always promise experiences of exhilaration, love, honor or even super-hero status with every purchase of a product – even if the product poisons our planet and leaves the consumer's heart empty.
Unfortunately, environmental organizations hesitate to use these and other powerful and motivational ego elements in their environmental media and publicity. However, enviro-orgs should be proud to announce the environmental ego rewards that are certainly more honest, enduring, realistic and peaceful than most consumer "rewards" and commercial "profits".
2/ BECOME THE CHAMPION. Most citizens want to support and be associated with the strong, confident, honorable and successful side of an issue.
3/ TAKE AN OPPOSING STANCE. The human psyche can often be more easily motivated to work against a negative than for a positive.

4/ ASSERT LEADERSHIP IN VALUES AND A MORAL BASIS. The clearly defined integrity of the project is the first motivator of the altruistic conscience.
5/ ILLUMINATE THE OPPOSITION'S MOTIVES. Attack the opposition's position in detail and compare to an honorable perspective.
6/ NAME THE OPPOSITION. Power-up the present and potential activist's motivation by providing a clear picture of the opposition.
7/ FOCUS ON THE MUTABLE. The members of the audience that have not yet decided are the ones who may decide the outcome.
8/ STRIVE FOR THE IDEAL. The arbitrated decision is often some place in the middle. A better outcome is probable if your side seeks the ideal.
9/ LOBBY THE MEDIA VOICE. Media owners, reporters and authors can move the masses.

10/ COMMUNICATION DIVERSITY. Even acknowledged, persistent problems need diverse perspectives to target specific groups. Creative "spins" are needed for any issue to be considered by the press and citizenry.
11/ WIT + INTRIGUE > REPETITION. The media will cover an issue again and again for no charge to the environmental organization if an intriguing or witty side of the issue is played.
12/ ESTABLISH AN ONGOING DEFENSE. Public opinion can easily turn around and dismantle a victory in short order. Long and short-term strategies are necessary.
13/ CONTACT + RELATIONSHIP. Prospective volunteers or contributors usually need an invitation for immediate, interactive, definitive actions with the organization's objective and/or with other members.
14/ ACTIVIST RECOGNITION. Honor the actions and abilities of participating and potential activists. Most citizens today do not feel that they have the ability or power to make a difference concerning some of the more complex environmental dilemmas of the day.

PERCEPTION / TARGET ::
Whether you create your communications or public relations in house or with an outside agency, submitting your project to me for a "third opinion" may be the research move that determines its success or failure. Once I have brain-stormed on it, I will send you back a short XOEPR perspective of your project – sometimes within a few hours if you are close to deadline.
In general, this perspective will offer strategic/ logistical adjustment ideas or creative additions that can help pump-up the efficiency of your project.
COMMERCIAL / INSIGHT ::
Some environmental organizations hire commercial communications agencies that have worked primarily with "bottom line" oriented clients. Although these agencies often create beautiful products that make a "big splash," these ooh-aah productions do not necessarily motivate the audience. I believe I can help these agencies maintain the goal of audience motivation.

IDEOLOGY / DEEP GREEN ::
Because I am dedicated to helping environmental organizations extend the life of our dying biosphere, I am offering my services pro bono on a time available basis. However, I will accept gratuities.
XOEarth PR can help with the development and review of these communications projects.
• PRESS RELEASES/ PUBLIC SERVICE ANNOUNCEMENTS
• POSTS/ FACEBOOK/ TWITTER/ INSTAGRAM
• SLOGANS/ SOUND BITES/ LYRICS
• YOUTUBE/ TITLES/ META DATA
• PUBLICITY/ NEWS EVENTS/ LETTERS TO INDIVIDUALS
• FUNDRAISING/ MEMBERSHIP CAMPAIGNS
• MEDIA/ ADVERTISING/ WEBSITES/ NEWSLETTERS
• GRANT WRITING

+ + Send a copy or outline of your communications project with your first inquiry if you would like me, Stele, to do a quick pro bono XOEarth Public Relations perspective for you. + +
For All The Life, XOEarth Stele