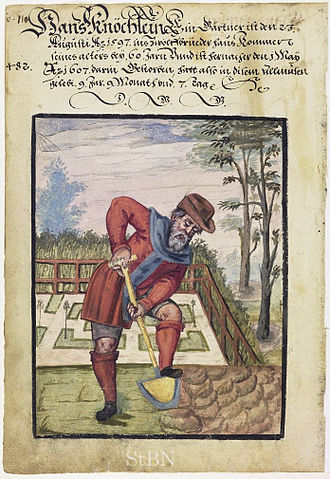 Here are some of XOEarth.org's direct action and volunteer opportunities for citizens and students who are looking for excellent ways to help our priceless planet.
+
Join our EarthDare direct actions in person with us or in your area on your own or with others. Sometimes we will have a scheduled livestream so we can all be taking direct actions at the same time. Check out the
XOEarth EarthDare
for the deets what an EarthDare is and how to use it to climate+motivate peeps in your community.
+
Table or canvass with us or in your area using one or more of
XOEarth's Projects
to motivate others in your region to take eco logical actions.
+
Some of the tabling activities may include presenting
XOEarth Awards and Eco Money
to people to thank them for their eco actions, inviting people to write a song for
XOEarth's
"140,000 Love Songs For The Planet"
project to win prizes, putting
XOEarth Tattoos
on people who pledge to take one or more actions for the planet every day (they are temporary), and giving out
ecofx
ecological footprint cards.
+
Graphic designers are needed to help update 10 of the XOEarth Awards using a template that is already created. This easy and creative project is explained in detail at the bottom below.
+
Create graphics, film, ads and multi-media that promote one of the
XOEarth's Projects
. Approved media will be released to media outlets — such as magazines, YouTube, eco blogs, fairs and film fests.
+
Help student clubs in schools, campus environmental campaigns or national environmental organizations use
XOEarth Honors
to reward participants and volunteers.
+
Contact local or foreign press to get
XOEarth Music
,
XOEarth Eco Money
,
XO Earth Tattoo
kits, and
XO Earth Pledges and Membership cards
in publications for people to use.
+
Design new
XOEarth Awards
to be added to our Awards page, or design custom XOEarth Awards for clubs, groups or businesses.
+
Set up the
XOEarth Credit or Discount
at local or other businesses. Participating businesses give XOEarth Credits or Discounts to individuals who bring in XOEarth Awards or Eco Money that have been awarded to them for eco actions they have taken. Everyone can present an XOEarth Award or Eco Money to others for their eco actions.
+
Help establish a weekly or monthly
XOEarth Award
via local or non-local school paper, radio, tv, website or other publication.
+
Help manage a media blitz that calls on all businesses in a neighborhood or town to offer an
XOEarth Credit or Discount
by a given date.
+
Create and/or release a written or multi-media XOEarth piece — such as a review, a video, marketing issue, press release or blog.
+
Conduct a community or campus marketing analysis, and/or develop and deploy a marketing strategy. International and language majors are needed to further our overseas connections.
+
Analyze
XOEarth.org
projects and then tell us how you would tweak our marketing and management strategies, and help us roll-out your idea if we like it.
+
Develop XOEarth pages, apps, games and projects if you are a programmer or webmaster.
+
Help roll out
XOEarth Games
that reward real-life eco actions via the web and non-web.
+
Create and release a written or multi-media PR piece for one of
XOEarth.org
's projects.
+
We can work with teachers so students can get school credit in return for their help with XOEarth's projects. A letter and webpage of accomplishment will acknowledge substantial work.
+
Graphic artists are needed for 10 new XOEarth Award designs::
The final XOEarth Awards will be added to the awards that we give to students and adults for taking ecological actions or pledges to take ecological actions. We present these awards in our free XOEarth presentations and shows. The design will also be added to the Awards page.
One of the new award designs involves collecting and arranging the images of about 150 life forms (species) on an XOEarth Award template that already exists. Examples are at
XOEarth.org/awards
. Specifically, it would be cool to have little picture cut-out silhouettes from actual photos that are added to replace the Buffalo or John Muir portrait in the Awards that already exist. The little "thumbnails" should create kind of a river of lifeforms flowing around but not touching the words on the award.
Stele has a few pics of critters and trees already, but you get to find the rest of the images yourself. If you would like one of your favorite categories of lifeforms, that's great too. Some lifeform categories include mammals, apes, carnivores, insects, birds, flying animals, fish, cetaceans, herbivores, wild canines and wild cats.
We also have an award design project that is a lot quicker. It involves putting only one image of a single animal or plant species in the middle of the award template.
It would be nice if the award with the animal or plant is surrounded by a halo of environmental action words and eco symbols. I have a collection of those words that I can send to the designer. It would also be nice to add a cool new eco quote by a conservationist or activist and a little portrait of that person in one of the little circles on the left side of the award.
Stele will work with you as you work if you like on these designs – via email, skype or in person.
Contact us today
to join Team XOEarth on one of these opps.
For all the life that loves to live, Stele Ely
XOEarth.org