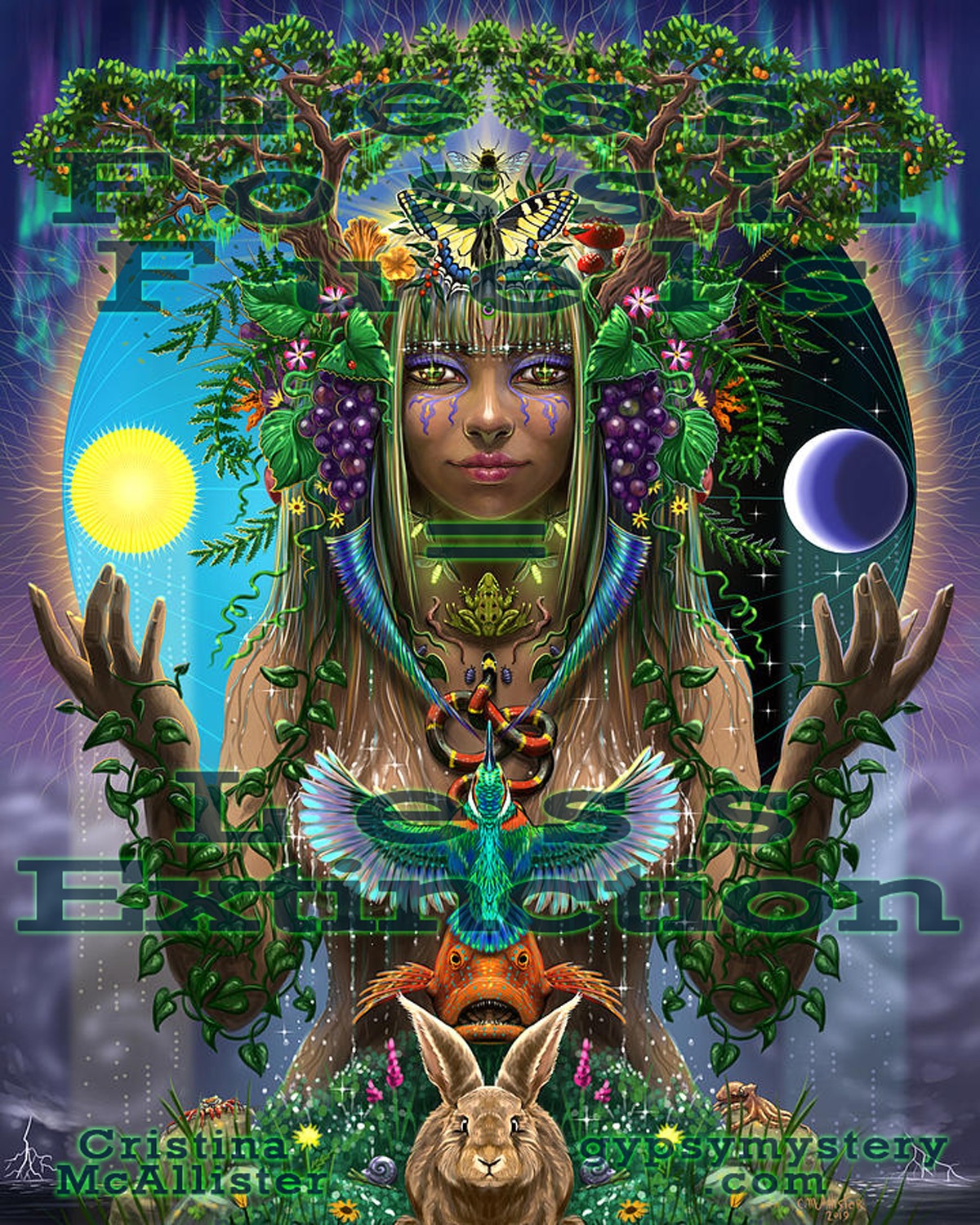 Here's how to do 14 critical+creative+exciting EarthDares a day to save our gorgeous+dynamic+biosphere ::
1] Dare 14 peeps every day to promise to take one of the Big Climate Actions that you suggest. Dares can be done in person or online.
2] Offer to give them an award, dance, song, story, art, and/or other good thing if they promise to take one of the Big Climate Actions.
3-Yes] When a person – such as a person on the street, a business owner, an elected official, or a friend – says "yes" and they promise to take one of the Big Climate Actions, then you can thank them, and offer or give them the award, dance, song, story, art, and/or some other good thing that you offered them.
3-No] Check out EarthDare for what to do when a person says "no", and they won't agree to take that Big Climate Action! [EARTHDARE]
To save our rad+fun+dying Earth, we are inviting people to join us in dedicating 44% of your time [19.4 hrs/week] with other climate activists, environmental teams, community projects, and by taking individual climate direct actions. [44% is 19.4 hours a week based on a 44 hour work week.]
Add your EarthTime to your EarthLover number or score for more fun and for helping cool down our imperiled biosphere.
Your EarthTime 44 will help make sure that 45% of all multi-cellular life will not disappear in the next five years.
Every EarthTime 44 day that you have means you are standing with millions of other bold and passionate Earth hero activists who are also giving 44% of their time to help keep this exquisite planet livable and fun. [EarthTime 44]
Please invest 44%* of your business and your personal net incomes in enviro + nature orgs or zeroCO2 + sustainability projects that will help stop the climate monster heatwaves, wildfires and floods that may kill 45% of all multi-cellular life on Earth in the next 5 or 6 years.
*For those who must reduce the EarthMoney 44% percentage based on financial necessity, see the sliding scale formula below.
Investing 44% of your personal and business net income in climate change fighting organizations and projects will pay for your carbon emissions at $800 per ton, plus 83% of another person's emissions. $800 per ton is based on the carbon price recommendations cited on EarthMoney page. $800 per ton may be the pricing needed to save our sweet+fun+dying biosphere. [EarthMoney 44]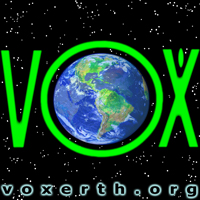 Our VOX project works with musicians, writers, artists and sponsors that want to power up our eco-smarts, eco-humor and eco-romance.
Through it, we help create, discover and promote eco songs, poems, art, stories, dance, tattoos and other art forms that help inspire humanity to take environmental actions.
Ways to join XOEarth VOX::
1/ If you are a songwriter, artist, writer or videographer, feel free to add links to your environmental works here at XOEarth.org and XOEarth Facebook. Contact us to collaborate on an eco media project.
2/ If you are a fan, sponsor one of our eco songs, videos, artistic or media projects that focus on an eco issue that you care about. Volunteer positions are available as well.
3/ Show that you are on team XOEarth by drawing, painting or sewing a blue or green XO (with the human as the X, and the Earth as the O), XOE or VOX on your clothing, personal belongings and skin (as temp or perm tattoos). Print and sign the XOEarth pledge/ member card here.
4/ Our XOEarth School has workshops and classes in Boulder, CO and beyond to help you manifest songs, art and media about eco issues and eco solutions. XOEarth's project oriented approach empowers students to create music and video that will inspire us all to respect our planet. Ask about XOEarth School online classes. [VOX]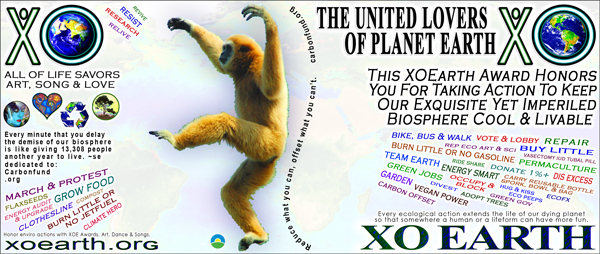 Our XOEarth Honors project has a bunch of rad ways to honor friends, employees and others for their eco-logical actions. Use XOEarth art, music, awards, kisses, games, words, cheers and eco money to thank others for helping protect our priceless planet. Our XOEarth project may be the ultimate real life environmental game. pronounced *earthy*
Ways to join XOEarth Honors::
1/ Honor your friends and others for their eco actions and choices by giving them XOEarth art, words, music, environmental games or other goodies that you create, get from us or from other resources. >>
2/ Challenge friends and others to take eco actions/choices, then honor their successes with XOEarth Awards, dances, handshakes, credit$, cheers or other goodies that you create, get from here or find elsewhere. >>
3/ Pledge to give one or more XOEarth rewards or XOEarth challenges every day. Print the pledge card for yourself and others. more>>
4/ Share your XOEarth ideas about how to honor or challenge others – via XOEarth Facebook. [Honors]
Explore ecofx to see how to quickly estimate the ecological effects of a product — including the impact on natural habitat (in square meters or feet), plant and animal life (in kilograms or pounds), carbon footprint and extinction and humankind.
ecofx levels::
1/ Check out the wiki to find the environmental impacts of some products (and services).
2/ To estimate the loss of natural habitat potential in square meters to make a product, multiply the kilograms of CO2 that are released to make the product by .8 (or 80%).
The ecofx calculator does the math super fast. >>
[In pounds to square feet.] To estimate the loss of natural habitat potential in square feet to make a product, multiply the pounds of CO2 released to make the product by 3.8 .
4/ Print the ecofx card for some quick help when estimating the ecofx of a product or service. It has three eco fx formulas, and the CO2 emissions for some products.
5/ Sign the ecofx pledge that says, 'Before buying (or selling) a product or service, I pledge to estimate the ecological effects it has on natural habitat, on humankind, extinction and/or climate change, and then decide if the personal benefit outweighs the environmental impact. [ecofx]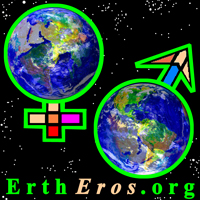 Explore ErthEros for some romantic, passionate and fun ways to save your planet with your sexy self.
Experience the amorous, primal and sensual powers rising up in your heart and body while helping this rapturous planet. Find out how eco kisses (even air kisses), steamy hugs, romantic poetry, rousing dances and love making can help our watery biosphere.
Sign the ErthEros vows affirming the eco sensual actions you take. Put the ErthEros symbols on your clothes, skin and belongings to show others that you use your erotic powers for this rapturous and exquisite biosphere. [Erth Eros]
Every business should have a Sustainability Coach + Manager to help it take environmental actions that will help make our Earth cool and livable [past 2035].
TO BUSINESSES:: Read "
We Can Help Your Business Thrive And Save Our Biosphere Too
".
TO JOB SEEKERS:: Read "
A Job That Helps Stop the Climate Change Monsters
".
[Sustainability Coach]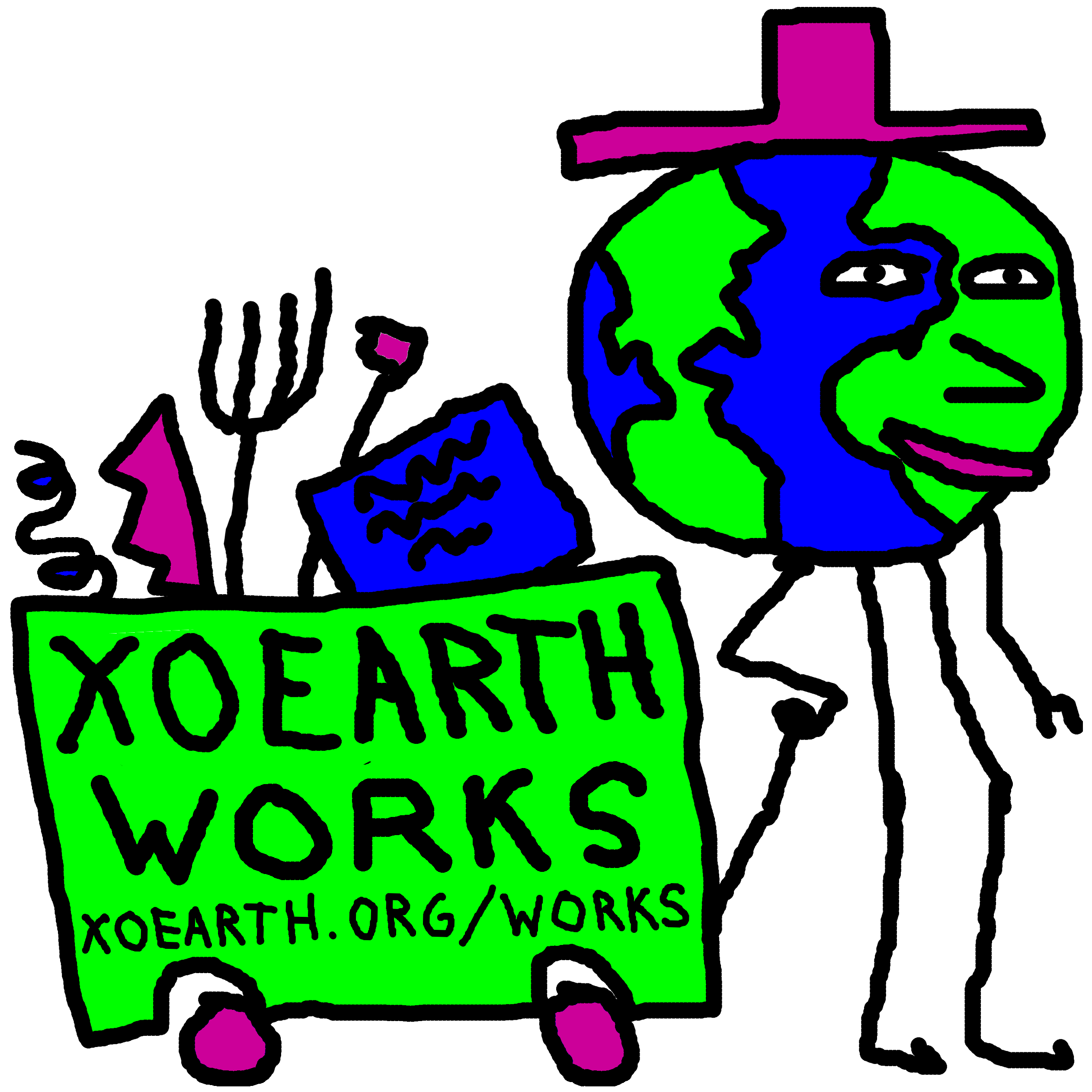 Eco Tune-Ups. For Your Home. For Your Planet.
XOEarthWorks working members offer services to help you protect our priceless planet and save you money. Go to XOEarth.org/works-members to find working members in your area and what services they specialize in.
Our working members pledge to donate 1% to selected environmental orgs. Our working members are independent and pay no fees to XOEarthWorks.
XOEarthWorks mission: To help motivated, environmentally conscious people start and operate their own businesses that offer ecological services and products that help protect our biosphere and save money. To help build a global network of self-employed eco workers that help one another via expertise sharing and referrals. To raise funds for non-profit environmental organizations by asking eco workers to make voluntary contributions. To not charge individuals any fee or commission to be an XOEarthWorks member. [XOEarth Works]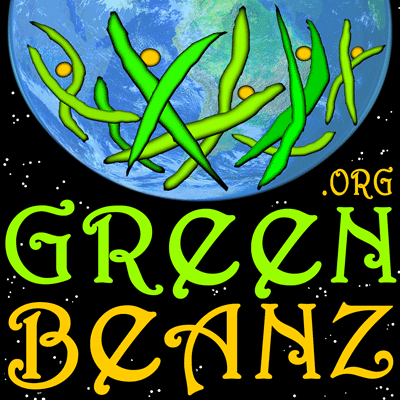 Carbon Offset has some great ways to offset the carbon footprint of products you buy and the energy you use.
Two cool ways to Carbon Offset include::
• When you are buying things from a business that offers GreenBeanz — offset your carbon footprint by buying GreenBeanz along with your purchase.
• Play the GreenBeanz real life offset games with friends to offset the carbon of your purchases and other choices that makes more CO2. [Carbon Offset]
Future Lives
are stories about one of your possible Future Lives. We will write one to thank you for your big climate actions. To get a Future Lives story, post a big climate action or a big eco choice that you are taking to save our Earth on your Facebook, Instagram or Twitter. After your molecules and atoms leave your human body, they will get to be part of all kinds of animals, lifeforms, and even humans, that is, if we save this biosphere. In this way, we all get to live again and yet again if we take big climate actions to save this biosphere. Your future lives for the next 24,000 years are hoping you will help save this sweet+fun+dying Earth so they can have more lot more fun and love.
[Future Lives]
EarthLover is a call to dedicate 44%* of your Time [19.4 hours/week] + 44%* of your Money [net income or apropos assets] to any teams+projects that are working hard to cool down the climate change monsters that are hurting our charming+wild+burning planet Earth.
Every week that you hit your EarthTime 44% + EarthMoney 44% goals will give you an EarthLover score of 88.
We know 44% may be more than your fair share. But if humans are to survive, some people will have to cover other peoples' fossil fuel emissions too. Covering others' carbon emissions might save your life, a friend's life, or just make your world less crazy and more fun. [EarthLover 88]
XOEarth Perks is a free ecological lottery XOEarth Perks who have taken actions or made lifestyle choices in the last month that have helped protect our priceless planet.
To enter yourself or a friend for a chance to win an XOEarth Cape, other goodies and up to $4,444, write 44 words or more about your or a friend's eco actions or choices in the last 30 days for the planet. Then add that little story to your Facebook timeline. [Perks]
The Biosphera ~ Dance 4 The Species is a contemplative journey into the hearts and minds of other species to celebrate and honor our connection to those species. It is also a way to see our lives and life choices from another life-forms perspective, and to explore other species' wisdom that might help us create a more sustainable planet.
Earth lovers worldwide are hereby invited to join Biosphera ~ Dance 4 the Species in helping manifest this global ecological dance movement to celebrate, explore and apply the wisdom of our planet's species.
Biosphera dancers and organizers are hoping to establish a network of four thousand Biosphera parties around the world by 2014. The dance has an environmental game form that is a lot of fun too. [Biosphera]
WikiPPP will be petitioning trade organizations and governments worldwide to mandate a *unique* Wiki Product, Planet, People website on all products, and advertising related to any products.
A *unique* Wiki website/URL on the product's packaging or in the product's advertising would make be much easier for consumers to get and contribute environmental, humanitarian, product details, and company information about any product. [WikiPPP]
Environmental Games is a collection of innovative environmental games and ecological game ideas. Our favorite of the environmental games is EarthLover -check it out here. Free materials for these environmental games are available. [Environmental Games]